Covid-19 and the urgency of adopting paperless supply chain automation to accelerate payments to cash-strapped small suppliers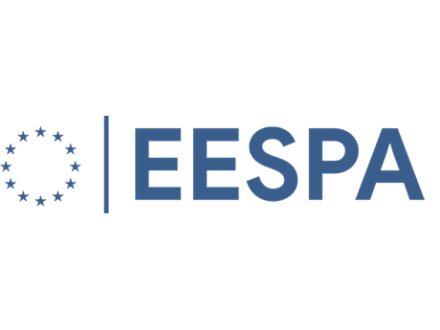 Today's circumstances demand radical action to keep the wheels of commerce turning and supply chains delivering. For this to happen there must be timely electronic invoicing, and certainty and acceleration of payments, especially to small suppliers.
Never have the arguments been so persuasive for removing paper and its replacement by safe and reliable digital processes for e-business and automated supply chains. There is current evidence of delays to invoice processing caused by remote working and the logistical handling of paper-based documents. Current dislocations act as a catalyst to digitize, as we will live with these new conditions for some time to come. E-invoicing provides full legal and commercial certainty, and is easy to use. Tools for its implementation are in common use. Service providers are a major influence on the stimulation of e-invoicing volumes.
As a trade association, EESPA represents 83 e-invoicing and supply chain automation specialists operating throughout Europe and beyond. A 2018 statistical survey among a group of EESPA members reported an annual volume of nearly 2 billion invoices. With recent growth trends, we estimate that our community is now handling an annual volume of over 3 billion invoices. We have members located near all business enterprises and they are willing to talk and demonstrate solutions.
Digital service providers play a key role in capturing and exchanging transactions generated from multiple clients in many diverse sectors. The result is the delivery of tangible benefits to the trading eco-system through:
Digitizing Purchase-to-Pay (P2P) and Order-to-Cash (O2C) processes. Service providers can directly help businesses and public administrations and their suppliers, to reduce costs, increase efficiency and improve data quality and transparency. By delivering accurate and timely data, service providers help businesses make better decisions and eliminate the need for re-keying and data cleansing projects, whilst reducing cost and the risks of dislocation. Time to payment can be radically improved. Both larger economic enterprises and small and medium-sized businesses receive such benefits as does society through enhanced performance and competitiveness.
Removing trade and frictional barriers through the dematerialization of the entire chain of e-business transaction types exchanged between trading parties. These include purchase orders, logistics, invoices, and many other business documents. Service providers can connect businesses irrespective of their technical capabilities and act as trusted intermediaries that enable private sector enterprises and public administrations to transact easily, securely and transparently with each other. Buyers and suppliers can reap the benefits of electronic procurement and invoicing, efficient on-boarding to access digital services, and improvement in the certainty and timeliness of payments.
Through facilitating open data exchange, transactional data can be conveyed seamlessly between trading parties and their chosen service providers. With global reach we enable a trading environment with many fewer barriers. When working together as a community, it should be emphasized that there is a commitment to streamlining service provider collaboration to accelerate true interoperability and to make the on-boarding and activation of clients even smoother and more transparent, within the scope of client preferences and mandates. Service providers fuel the transaction flow through interoperable infrastructures such as the EESPA Model Interoperability Agreements, PEPPOL, and many national delivery networks, such as Chorus Pro in France and Sistema di Interscambio (SdI) in Italy. Member States use a variety of delivery networks and infrastructures for e-invoicing and related transactions. EESPA is engaged in many projects to enhance the smooth running of these infrastructures based on 'state of the art' tools and standards.
Value-added lies in the delivery processes and applications for the benefit of clients, not simply in the transport of transaction data; pure delivery of data can already work in a frictionless manner based on the technologies of the Internet. The real value proposition goes further and offers: end-to-end reach and interoperability, fiscal and contractual compliance, high automation levels, improved security and integrity, data validation and transformation, analytics and spend visibility, traceability, and potentially supply chain financing. Many businesses suffer from poor data quality, which impedes progress towards more powerful management controls, higher customer and supplier satisfaction, and better government reporting; indeed poor data quality often results from supply chains using an incompatible mix of both paper and digital processes.
Service providers are working closely with governments to eradicate business, technical and other barriers to digital processing. They support the digital policies of the European Union to automate the procurement activities of all public administrations in all Member States, as well as in the private sector. They play a key role supporting the central role of invoicing in generating tax revenues and supporting tax reporting processes. With a growing emphasis on 'continuous transaction controls' for VAT reporting at individual Member State level , service providers are closely engaged in helping their customers to navigate through the widely differing demands of such systems. By being at the forefront of digitization they generally make a key contribution to business, societal and environmental benefits, which lie at the heart of public policy in this area.
Many commercial enterprises and public administrations have some experience of digital processes in the supply chain. The real benefits come with critical mass and the ability to quickly respond to changing circumstances with agility and focus, including urgent situations. Service providers can discuss scale adoption as well as targeted programs to meet challenges in specific situations using well-targeted messages and case studies.
Please think about taking action today to protect trading integrity and create a valuable platform for the future.
Marcus Laube and Bengt Nilsson
EESPA Co-Chairs